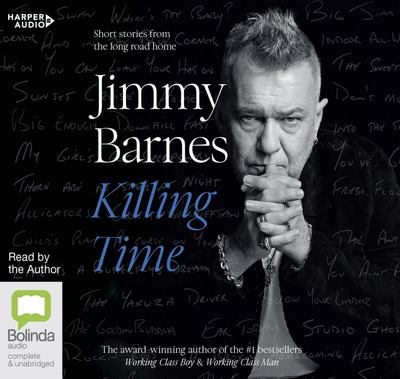 $49.95
AUD
Category: Audio
From the rock legend turned master storyteller, this collection of non-fiction short stories is vintage Jimmy. Outrageous, witty, warm and wise, Killing Time shares more than 40 yarns from an epic life - a dazzling collection of tall tales, out-takes and B-sides from one of Australia's finest storytelle rs. ...Show more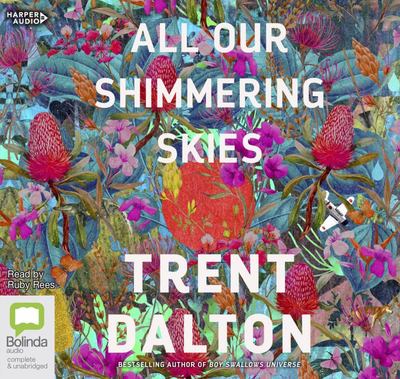 $49.95
AUD
Category: Audio
Darwin, 1942, and as Japanese bombs rain down, motherless Molly Hook, the gravedigger's daughter, is looking to the skies and running for her life. Inside a duffel bag, she carries a stone heart, alongside a map to lead her to Longcoat Bob, the deep-country sorcerer who she believes put a curse on her f amily. By her side are the most unlikely travelling companions: Greta, a razor-tongued actress and Yukio, a fallen Japanese fighter pilot. The treasure lies before them, but close behind them trails the dark. And above them, always, are the shimmering skies.A story about gifts that fall from the sky, curses we dig from the earth and the secrets we bury inside ourselves, All Our Shimmering Skies is an odyssey of true love and grave danger, of darkness and light, of bones and blue skies. It is a love letter to Australia and an ode to the art of looking up - a buoyant, beautiful and magical novel, abrim with warmth, wit and wonder. ...Show more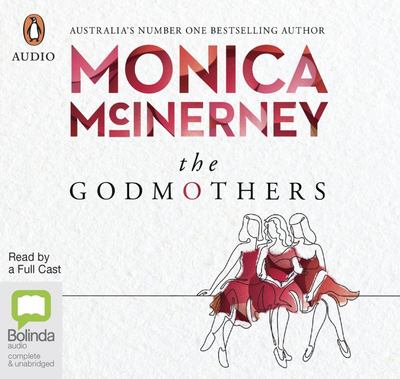 $39.95
AUD
Category: Audio
Eliza Miller grew up in Australia as the only daughter of a troubled young mother, but with the constant support of two watchful godmothers, Olivia and Maxie. Despite her tricky childhood, she always felt loved and secure. Until, just before her eighteenth birthday, a tragic event changed her life.Thirt een years on, Eliza is deliberately living as safely as possible, avoiding close relationships and devoting herself to her job. Out of the blue, an enticing invitation from one of her godmothers prompts a leap into the unknown.Within a fortnight, Eliza finds herself in the middle of a complicated family in Edinburgh. There's no such thing as an ordinary day any more. Yet, amidst the chaos, Eliza begins to blossom. She finds herself not only hopeful about the future, but ready to explore her past, including the biggest mystery of all - who is her father? ...Show more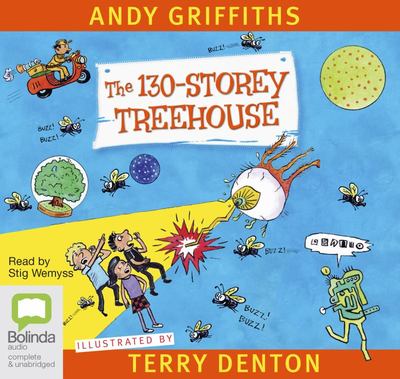 $24.95
AUD
Category: Audio | Series: Treehouse Ser.
There are lots of laughs at every level in The 130-Storey Treehouse, the tenth book in the number one bestselling Treehouse series from Andy Griffiths and Terry Denton, out in hardback. This is our Treehouse, come on up! We've added 13 news levels to our Treehouse, including a soap bubble blaster, a G RABINATOR (it can grab anything from anywhere at any time), a time-wasting level, a toilet paper factory (because you can never have too much toilet paper) and an extraterrestrial observation centre . . . Which will come in handy when giant flying eyeballs from outer space come to grabinate US! ...Show more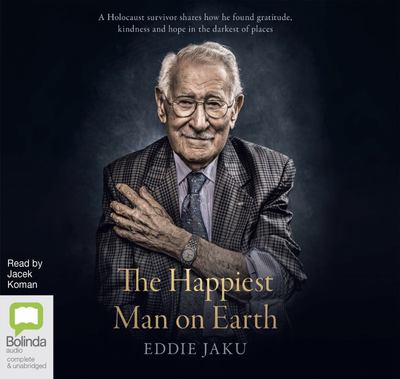 $34.95
AUD
Category: Audio
Life can be beautiful if you make it beautiful. It is up to you. Eddie Jaku always considered himself a German first, a Jew second. He was proud of his country. But all of that changed on 9 November 1938, when he was beaten, arrested and taken to a concentration camp. Over the next seven years, Ed die faced unimaginable horrors every day, first in Buchenwald, then in Auschwitz, then on the Nazi death march. He lost family, friends, his country. Because he survived, Eddie made the vow to smile every day. He pays tribute to those who were lost by telling his story, sharing his wisdom and living his best possible life. He now believes he is the 'happiest man on earth'. ...Show more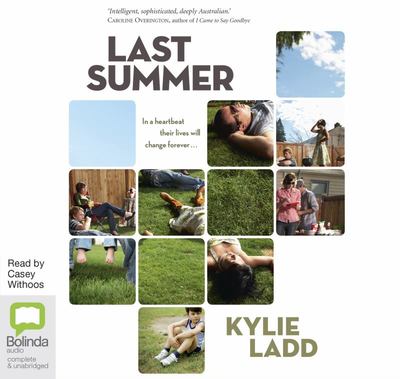 Last Summer
by Kylie Ladd; Casey Withoos (Read by)
$39.95
AUD
Category: Audio
Rory Buchanan has it all: looks, talent, charisma - an all around good-guy, he's the centre of every party and a loving father and husband. Then one summer's afternoon, tragedy strikes. Those who are closest to him struggle to come to terms with their loss. Friendships are strained, marriages falter and loyalties are tested in a gripping and brilliantly crafted novel about loss, grief and desire. Told from the points of view of nine of the people who are mourning Rory, this riveting novel presents a vivid snapshot of contemporary suburban Australia and how we live now. Marriage, friendship, family - all are dissected with great psychological insight as they start to unravel under the pressure of grief. The characters live on the page; their lives are unfolded and their dilemmas are as real as our own. Last Summer is a stunning novel about loss - the terrible pain of losing a husband, brother or friend - but also all those smaller losses that everyone must face: the loss of youth, the shattering of dreams, the fading of convictions and the change in our notions of who we thought we were. It is also about what comes after the loss: how we pick up the pieces and the way we remake our lives. ...Show more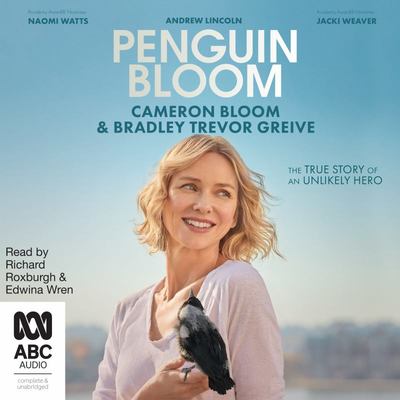 Penguin Bloom (Audio CD; unabridged; 2 CDs)
by Cameron Bloom; Bradley Trevor Greive; Edwina Wren (Read by); Richard Roxburgh (Read by)
$39.95
AUD
Category: Audio
Penguin the Magpie is a global social media sensation. People the world over have fallen in love with the stunning and deeply personal images of this rescued bird and her human family. But there is far more to Penguin's story than meets the eye. It begins with a shocking accident, in which Cameron's wif e, Sam, suffers a near fatal fall that leaves her paralysed and deeply depressed.Into their lives comes Penguin, an injured magpie chick abandoned after she fell from her nest. Penguin's rescue and the incredible joy and strength she gives Sam and all those who helped her survive demonstrates that, however bleak things seem, compassion, friendship and support can come from unexpected quarters, ensuring there are always better days ahead. This plucky little magpie reminds us all that, no matter how lost, fragile or damaged we feel, accepting the love of others and loving them in return will help to make us whole. ...Show more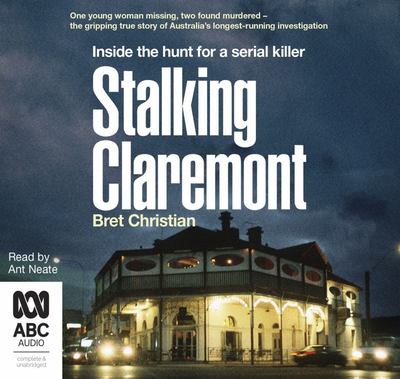 STALKING CLAREMONT
by Bret Christian; Ant Neate (Read by)
$39.95
AUD
Category: Audio
In the early hours of January 27, 1996, after an evening spent celebrating at Club Bayview in the Perth suburb of Claremont, 18-year-old Sarah Spiers called a taxi to nearby Mosman Park. But when the cab arrived, she'd already gone. She was never seen again.Four months later, on June 9, 1996, 23-year-ol d Jane Rimmer disappeared from the same area, her body later found in bushland south of Perth. When the body of a third young woman, 27-year-old Ciara Glennon, was found north of the city, having vanished from Claremont in August 1997, it was clear a serial killer was on the loose.A massive manhunt focused first on taxi drivers, then the outspoken local mayor and a quiet public servant. However, almost 20 years later, Australia's longest and most expensive investigation had failed to make an arrest, until forensic evidence linked the murders to two previous attacks - and an unlikely suspect.Stalking Claremont, by local newsman Bret Christian, is a riveting story of promising young lives cut short, a city in panic, an investigation fraught by oversights and red herrings, and a surprising twist that absolutely no one saw coming. ...Show more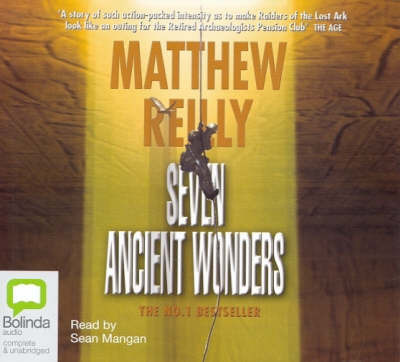 $29.95
AUD
Category: Audio | Series: Jack West Jr Ser.
Matthew Reilly's newest thriller. The much anticipated follow on from the success of Matthew's Books Alive title Hell Island. In print by Pan Macmillan Australia. Thousands of years ago, a magnificent golden capstone sat atop the Great Pyramid of Giza. It was a source of immense power, capable of bestow ing upon its holder absolute global rule for a thousand years ...But then, in 323 BC, the capstone was broken into seven pieces and spread to the corners of the Earth, hidden within the Seven Ancient Wonders of the World. Now, with the coming of a rare solar event, the time has come to locate the pieces and rebuild the capstone. "More action, hair-raising stunts and lethal hardware than you'd find in four Bond movies. Reilly is the hottest action writer around." Evening Telegraph (UK). "An epic quest." Aussie Reviews. "a nonstop roller-coaster ride that lurches around the globe" Publishers Weekly "A novel that grabs readers by the hand and pulls them along until they're out of breath. It is impossible (even for hard-core cynics) not to love this big, boisterous, action-filled adventure." Booklist (starred review) ...Show more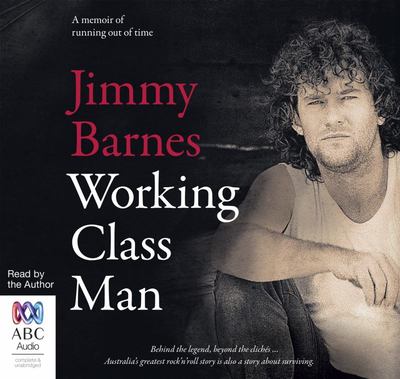 $49.95
AUD
Category: Audio
It's a life too big and a story too extraordinary for just one book. Jimmy Barnes has lived many lives - from Glaswegian migrant kid to iconic front man, from solo superstar to proud father of his own musical clan. In this hugely anticipated sequel to his critically acclaimed bestseller, Working Class B oy, Jimmy picks up the story of his life as he leaves Adelaide in the back of an old truck with a then unknown band called Cold Chisel. A spellbinding and searingly honest reflection on success, fame and addiction, this self-penned memoir reveals how Jimmy Barnes used the fuel of childhood trauma to ignite and propel Australia's greatest rock'n'roll story. But beyond the combustible merry-go-round of fame, drugs and rehab and across the Cold Chisel, solo and soul years, this is a story about how it's never too late to try to put things right. ...Show more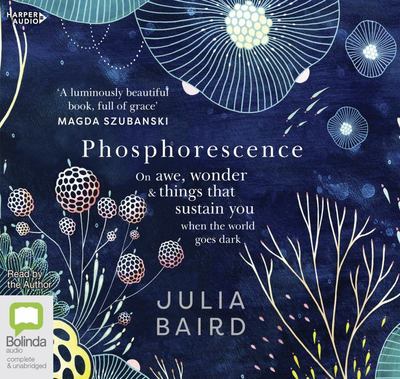 $39.99
AUD
Category: Audio
Over the last decade, we have become better at knowing what brings us contentment, well-being and joy. We know, for example, that there are a few core truths to the science of happiness. We know that being kind and altruistic makes us happy, that turning off devices, talking to people, forging relations hips, living with meaning and delving into the concerns of others offer our best chance at achieving happiness. But how do we retain happiness? It often slips out of our hands as quickly as we find it. So, when we are exposed to, or learn, good things, how do we continue to burn with them?And more than that, when our world goes dark, when we're overwhelmed by illness or heartbreak, loss or pain, how do we survive, stay alive or even bloom? In the muck and grit of a daily existence full of disappointments and a disturbing lack of control over many of the things that matter most - finite relationships, fragile health, fraying economies, a planet in peril - how do we find, nurture and carry our own inner, living light - a light to ward off the darkness? ...Show more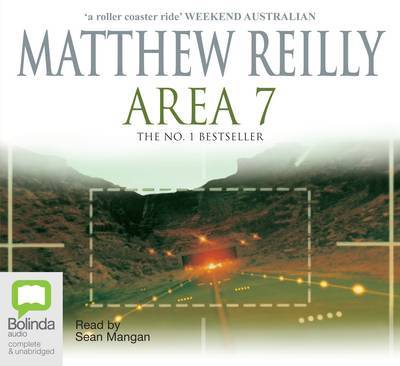 $29.95
AUD
Category: Audio | Series: Shane Schofield Ser.
Matthew Reilly has written both screenplays and magazine articles and has also directed three short films. A New York Times Best selling Author. Shortlisted - 2001 goodreading Award - Readers Choice Book of the Year. It is America's most secret base, hidden deep in the Utah desert, an Air Force install ation known only as Area 7. And today it has a visitor: the President of the United States. He has come to inspect Area 7, to examine its secrets for himself. But he's going to get more than he bargained for on this trip. Because hostile forces are waiting inside...Among the President's helicopter crew, however, is a young Marine. He is quiet, enigmatic, and he hides his eyes behind a pair of silver sunglasses. His name is Schofield. Call-sign: Scarecrow. Rumor has it, he's a good man in a storm. Judging by what the President has just walked into, he'd better be. ...Show more