$35.00
AUD
Category: Self Help
In 12 Rules for Life, public thinker and clinical psychologist Jordan B. Peterson offered an antidote to the chaos in our lives- eternal truths applied to modern anxieties. Now in this sequel, Peterson goes further, showing that part of life's meaning comes from reaching out into the domain beyond what we know, and adapting to an ever-transforming world. While an excess of chaos threatens us with uncertainty, an excess of order leads to a lack of curiosity and creative vitality. Beyond Order therefore calls on us to balance the two fundamental principles of reality - order and chaos -- and reveals the meaning that can be found on the path that divides them. In times of instability and suffering, Peterson reminds us that there are sources of strength on which we can all draw- insights borrowed from psychology, philosophy, and humanity's greatest myths and stories. Drawing on the hard-won truths of ancient wisdom, as well as deeply personal lessons from his own life and clinical practice, Peterson offers twelve new principles to guide readers towards a more courageous, truthful and meaningful life.   ...Show more
$29.99
AUD
Category: Self Help
An upbeat, inspirational guide to finding happiness in an often toxic social media world, from bestselling author Melissa Ambrosini. Comparisonitis / com·par·isoni·tis/ (noun)The compulsion to compare one's accomplishments to another's to determine relative importance.We 've all felt it - that sinking feeling when you start comparing yourself to someone else. Maybe it's a friend, maybe it's someone on social media, maybe it's just a random person on the street. Whatever the situation, you're suddenly convinced that the other person is better than you (or smarter, or more successful, or more WHATEVER) and you're left feeling gutted, deflated, and completely worthless.That feeling is called comparisonitis. And if you've suffered from it, you are NOT alone.Comparisonitis is a toxic condition that occurs when you compare yourself to others so frequently and fiercely that you're left paralysed, with your confidence in tatters and your self-worth plummeting. It can lead to a whole range of negative outcomes - including depression, anxiety, overthinking, envy, guilt, regret and defensiveness. And yet instead of moving away from this culture of comparison, it seems that we're leaning into it more than ever before...But enough is enough! Join bestselling author Melissa Ambrosini to discover why we fall prey to comparisonitis, how to free yourself from this toxic affliction, and how to raise your self worth so radically that you'll never let comparison rob you of your joy again. With her signature combo of heartfelt honesty and soulful straight talk, Melissa will show you step by step how to reboot your perspective, reconnect with what matters, and live your life for you (no one else), in a radical shift towards freedom, authenticity, and full-blown self-love.   ...Show more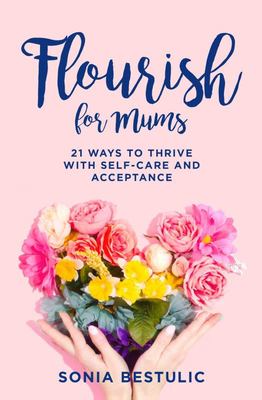 $19.99
AUD
Category: Self Help
Synopsis coming soon.......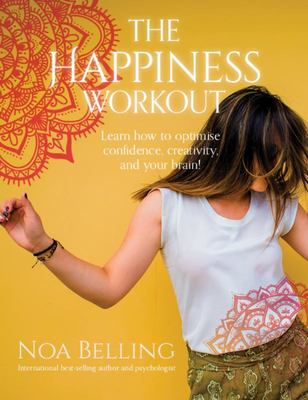 $29.99
AUD
Category: Self Help
What if you could practice, and access, happiness at any time? When were you last truly happy? How did 'happy' feel? Some people find that being happy is a natural state of being, but for others it's a constant struggle to find contentment with all of life's stresses and upheavals. Bestselling author and psychologist Noa Belling has designed a variety of 'happiness workouts' to help you do just that. Based on scientific studies of biochemistry and neuroscience, this book teaches you how to cultivate happiness by honing certain physical skills such as strength, flexibility, fluidity, grounding and warm-heartedness. Deeply rooted within your body, these skills foster resilience, confidence and creativity to help you meet life's challenges skillfully. A happiness workout is made up of everyday quick practices, complemented by physical exercise programs that are designed to be accessible no matter your age or level of fitness. Try it out and feel how it optimises your brain function and reliably turns things around! ...Show more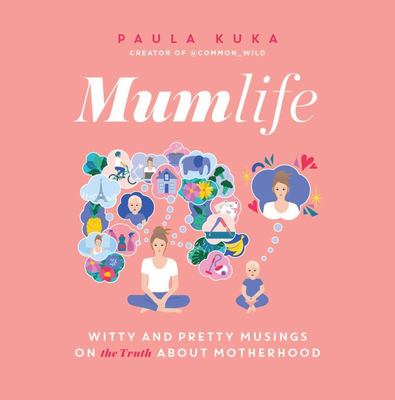 $29.99
AUD
Category: Self Help
Viral Instagram sensation @Common_Wild offers a witty, empathic, and beautifully illustrated look at the roller coaster ride that is modern motherhood.   Being a mom is hard--anywhere in the world. From early mornings and sleepless nights to temper tantrums and meddling in-laws, it's a daily feat of strength that can reduce even the most confident woman to a bundle of nerves. Luckily, today's moms have @Common_Wild, the popular Instagram account run by Australian artist Paula Kuka, who channels that heady stew of anxiety and love in a series of warm, funny cartoons that are eagerly shared by women around the world. Kuka features moments instantly recognizable to any parent, like cooking an elaborate meal only to have it swept to the floor by a picky toddler, or dragging strollers home from the playground in the rain. She also winks at the societal expectations that ask women to do it all, including "taking care of themselves," with a smile. But most importantly, she highlights the huge love that underpins the journey of parenthood, and the sometimes-surprising things you learn about yourself while watching your children grow up. ...Show more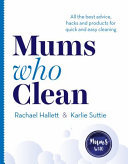 $29.99
AUD
Category: Self Help
Most of us don't love cleaning, but it's something that has to be done. So why not share all our trusty tips and clever shortcuts with each other to get the job done quicker? Rachael and Karlie are the creators of Mums Who Clean, the busy Facebook group where hundreds of thousands of Aussie mums swap t heir secrets for keeping their homes fresh and sparkling and dealing with domestic dilemmas. Whether it's soap scum in the shower, stubborn oven mess or kids' slime disasters, these ladies have the solutions - and often they're things you'd never think of trying! Combining all this tried-and-tested advice in one handy guide, Mums Who Clean covers- - The community's top cleaning products and tools, and how to use them for the best results - Exactly how to clean your home, room by room - Budget-friendly cleaning and odour-eliminating recipes - Dealing with unexpected guests and an out-of-control house - Real-estate cleaning - Creating a cleaning schedule for your family Enjoy the most gleaming and organised house you've ever had with Mums Who Clean. ...Show more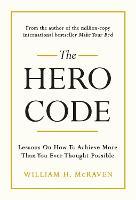 $24.99
AUD
Category: Self Help
A celebration of real-life heroes and lessons on inspiring trust, overcoming barriers and becoming a great leader, from the bestselling author of Make Your Bed. Admiral McRaven has met some truly extraordinary people throughout his career, from the men and women he had the privilege to serve with, to ot her heroes such as doctors, scientists, politicians and philanthropists. This book is a celebration of their character as well as an inspiring and practical guide to how we can all follow their lead, rise to the occasion and be our best selves. In The Hero Code McRaven shares ten lessons on what makes ordinary people capable of achieving extraordinary things, offering practical advice we can all follow. It is an invaluable guide for anyone aspiring to be a future leader, for those wanting to get others to invest in them and their abilities or for anyone looking for the encouragement to overcome barriers in their life and career. ...Show more
The Space Between
by Michelle Andrews; Zara McDonald
$32.99
AUD
Category: Self Help
There's this weird gap in life that's fuelled by cheap tacos and even cheaper tequila – also known as our twenties. It's a specific limbo of being suspended between being a teenager and a Proper Adult, and though it's wildly confusing, often lonely, sometimes embarrassing and frequently daunting, there' s also a whole lot of magic to be found in the chaos. It's a time when we're finding our own voices, making up our own minds, cementing our relationships and starting to fulfil our big ambitions (or simply just working out what they are). Michelle Andrews and Zara McDonald, creators of the award-winning pop culture podcast Shameless, are two of the many twentysomething women trying to make sense of it all. They definitely don't have all the answers but they know that mapping out our place in the world is a little bit easier when we do it together. Brimming with wit and unflinching honesty, here are their stories and personal puzzles about life as twentysomethings: from heartbreak and mental health challenges to overcoming career setbacks and letting go of fear. (Not forgetting the deeper meaning behind the state of their fridges and why it's so damn good to ghost out of a friend's party.) Join Zara and Michelle as they navigate their journeys between the women they are now and who they want to be. You just might find tiny pieces of yourself in the space between the first page and the last. ...Show more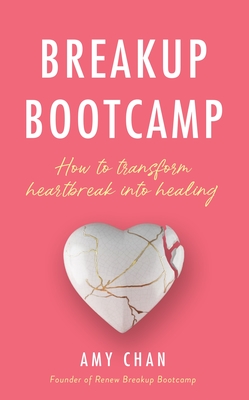 $29.99
AUD
Category: Self Help
A self-affirming, holistic guide to transforming heartbreak into healingAmy Chan hit rock bottom when she discovered that her boyfriend cheated on her. Although she was angry and broken-hearted, Chan soon came to realize that the breakup was the shakeup she needed to redirect her life. Instead of descen ding into darkness, she used the pain of the breakup as a bridge to self-actualization. She devoted herself to learning various healing modalities from the ancient to the scientific, and dived into the psychology of love. It worked. Fast forward years later, Amy completely transformed her life, her relationships and founded a breakup bootcamp helping countless of women heal their hurt.In Breakup Bootcamp, Amy Chan directs her experience into a practical, thoughtful guide to turning broken hearts into an opportunity to break out of complacency and destructive habits. Dubbed 'the Chief Heart Hacker,' Amy Chan grounds her practical advice and tried and tested methods rooted in cutting-edge psychology and research, helping readers heal and reclaim their self-love.Relatable, life-changing, and backed by sound scientific research, Breakup Bootcamp can help anyone turn their greatest heartbreak into a powerful tool for growth ...Show more
$34.99
AUD
Category: Self Help
New Book by International Bestselling Author Rhonda Byrne. The Greatest Secret, the long-awaited major work by Rhonda Byrne, lays out the next quantum leap in a journey that will take the reader beyond the material world and into the spiritual realm, where all possibilities exist.  The book reflects Rh onda's own journey, and shares the most direct way out for those experiencing hardship and the path to end pain and suffering endured by so many, and shines a light on a future without anxiety or fear. Filled with accessible practices that can be immediately put to use and profound revelations that take the reader on an incomparable journey, Rhonda's discovery is reinforced throughout by the revelatory words of sages from around the world, past and present. ...Show more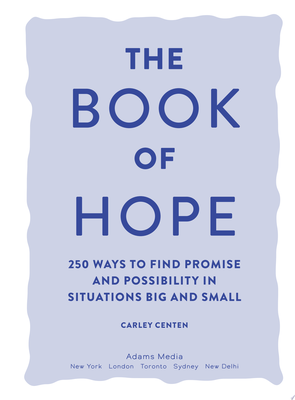 $24.99
AUD
Category: Self Help | Series: Book Of Ser.
Infuse your day with positivity and possibility with these 250 empowering activities, encouraging quotes, and uplifting meditations to live with each day filled with optimism and hope. Hope is more than a feeling or moment. It's an outlook, belief, and way of being that can bring strength and resilience whenever times are tough. But sometimes it can be hard to find hope in everyday life. Filled with inspiring ways to help you develop and nourish a mindset full of potential optimism each and every day, The Book of Hope is here when you need it most. Now you can discover the practical skills, habits, thoughts, and actions you need to cultivate strong relationships with yourself and others and find a connection with your larger purpose and meaning. These 250 activities and inspirational quotes will help you stay grounded, find positivity, and perceive new possibilities--no matter what you're facing ...Show more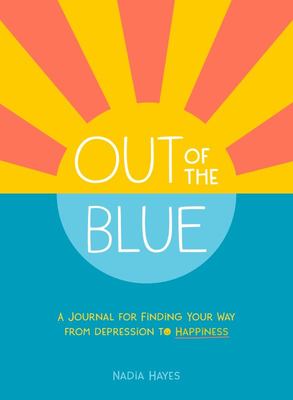 $26.99
AUD
Category: Self Help
Daily journaling for a brighter, happier you When clouds of melancholy roll in, take a step forward to come Out of the Blue. In this comforting journal you'll find helpful ways, large and small, to take control of sadness and move into a more positive mindset. The little choices you make each day - inc luding spending time journaling - can help bring warmth, light, and positivity into your world. Out of the Blue is designed to guide you through your sadness and worries to a brighter path ahead. * More than 120 pages of ideas and inspiration will help you reclaim happiness * A no-judgment space to release all that you're holding inside * Find new joy, gratitude, and meaning in the everyday moments of your life With Out of the Blue, you can get into the habit of processing your emotions and turning your face to the sun. You'll feel happier, healthier, and more hopeful! ...Show more