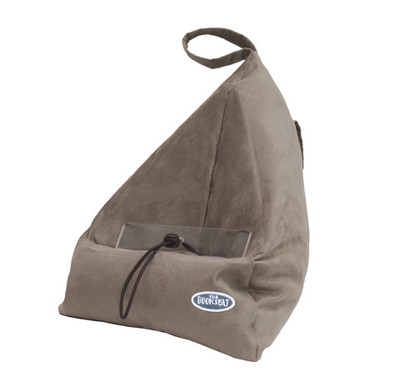 $39.95
AUD
Category: Accessories
The Book Seat is a unique Australian design that will mould and shape to sit at any angle on any surface. Polystyrene beans inside allow it to snuggle into any position, making reading in bed more comfortable than ever before. No more cold or aching hands.  It can even be moulded so you can read on yo ur side. The Book Seat can mould and shape to sit on the arm of your favourite chair. Or almost anywhere!Many say it's the most comfortable way to read Hands-Free! ...Show more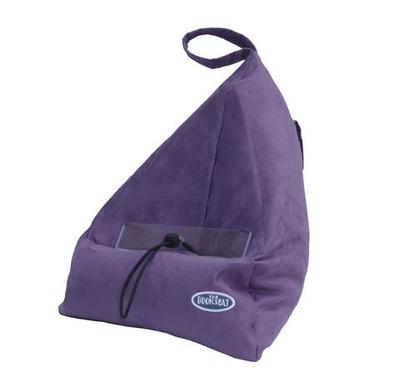 $39.95
AUD
Category: Accessories
The Book Seat is a unique Australian design that will mould and shape to sit at any angle on any surface. Polystyrene beans inside allow it to snuggle into any position, making reading in bed more comfortable than ever before. No more cold or aching hands.  It can even be moulded so you can read on yo ur side. The Book Seat can mould and shape to sit on the arm of your favourite chair. Or almost anywhere!Many say it's the most comfortable way to read Hands-Free! ...Show more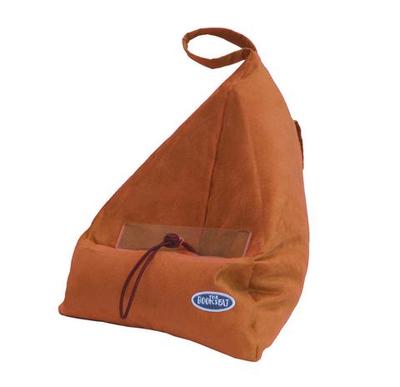 $39.95
AUD
Category: Accessories
The Book Seat is a unique Australian design that will mould and shape to sit at any angle on any surface. Polystyrene beans inside allow it to snuggle into any position, making reading in bed more comfortable than ever before. No more cold or aching hands.  It can even be moulded so you can read on yo ur side. The Book Seat can mould and shape to sit on the arm of your favourite chair. Or almost anywhere!Many say it's the most comfortable way to read Hands-Free! ...Show more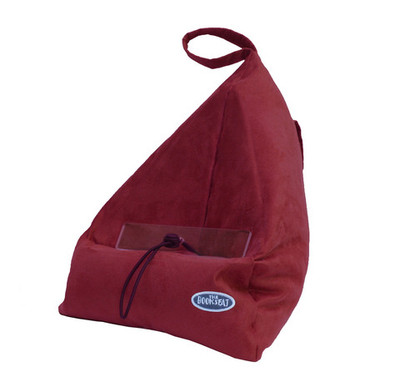 $39.95
AUD
Category: Accessories
The Book Seat is a unique Australian design that will mould and shape to sit at any angle on any surface. Polystyrene beans inside allow it to snuggle into any position, making reading in bed more comfortable than ever before. No more cold or aching hands.  It can even be moulded so you can read on yo ur side. The Book Seat can mould and shape to sit on the arm of your favourite chair. Or almost anywhere!Many say it's the most comfortable way to read Hands-Free! ...Show more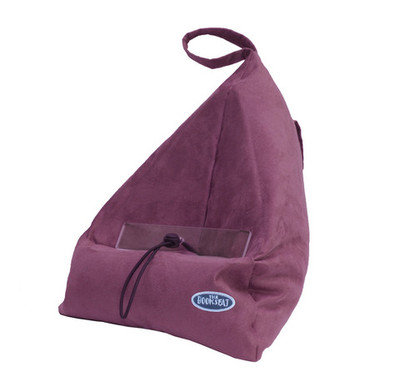 $39.95
AUD
Category: Accessories
The Book Seat is a unique Australian design that will mould and shape to sit at any angle on any surface. Polystyrene beans inside allow it to snuggle into any position, making reading in bed more comfortable than ever before. No more cold or aching hands.  It can even be moulded so you can read on yo ur side. The Book Seat can mould and shape to sit on the arm of your favourite chair. Or almost anywhere!Many say it's the most comfortable way to read Hands-Free! ...Show more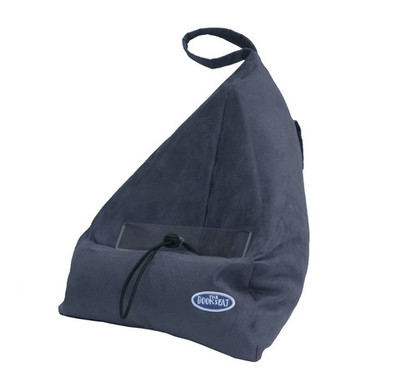 $39.95
AUD
Category: Accessories
The Book Seat is a unique Australian design that will mould and shape to sit at any angle on any surface. Polystyrene beans inside allow it to snuggle into any position, making reading in bed more comfortable than ever before. No more cold or aching hands.  It can even be moulded so you can read on yo ur side. The Book Seat can mould and shape to sit on the arm of your favourite chair. Or almost anywhere!Many say it's the most comfortable way to read Hands-Free! ...Show more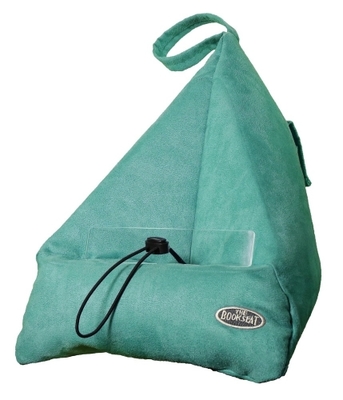 $39.95
AUD
Category: Accessories
The Book Seat is a unique Australian design that will mould and shape to sit at any angle on any surface. Polystyrene beans inside allow it to snuggle into any position, making reading in bed more comfortable than ever before. No more cold or aching hands.  It can even be moulded so you can read on yo ur side. The Book Seat can mould and shape to sit on the arm of your favourite chair. Or almost anywhere!Many say it's the most comfortable way to read Hands-Free! ...Show more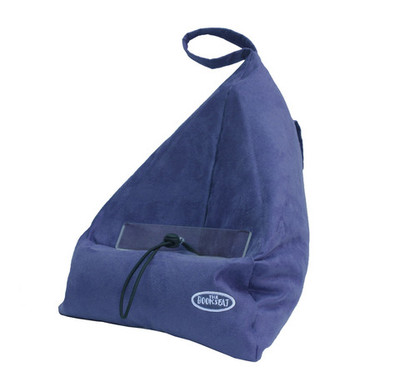 $39.95
AUD
Category: Accessories
The Book Seat is a unique Australian design that will mould and shape to sit at any angle on any surface. Polystyrene beans inside allow it to snuggle into any position, making reading in bed more comfortable than ever before. No more cold or aching hands.  It can even be moulded so you can read on yo ur side. The Book Seat can mould and shape to sit on the arm of your favourite chair. Or almost anywhere!Many say it's the most comfortable way to read Hands-Free! ...Show more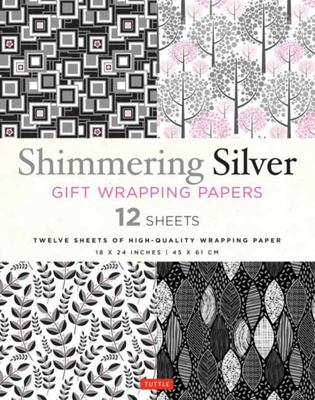 $18.99
AUD
Category: Accessories
These fine-quality tear-out sheets feature 12 Asian-inspired prints, suitable for craft projects as well as for gift wrapping. The shimmering silver color is highlighted throughout, used in contrast with dramatic black and classic white, with pops of pink for an element of fun. The variety of papers me ans they are useful for any occasion--whether a holiday, birthday, anniversary or "just because." An introduction details the history and meaning behind the designs, giving you a better idea of their origin. Some wrapping ideas are also provided for inspiration to maximize your creativity. This book includes: 12 sheets of 18 x 24 inch (45 x 61 cm) tear-out paper 12 unique patterns Perforations so the papers are easy to tear out Wrapping tips & tricks The tradition of gift wrapping originated in Asia, with the first documented use in China in the 2nd century BC. Japanese furoshiki, reusable wrapping cloth, is still in use four centuries after it was first created. Gift wrapping is one custom that has prevailed through the ages and across the world--it should be special for both the gift giver and recipient. ...Show more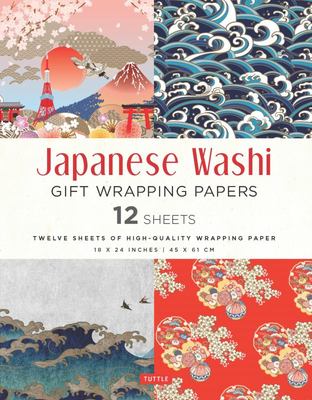 $18.99
AUD
Category: Accessories
These fine-quality tear-out wrapping sheets feature 12 traditional Japanese prints, suitable for craft projects as well as for gift wrapping. An introduction details the history and meaning behind the designs.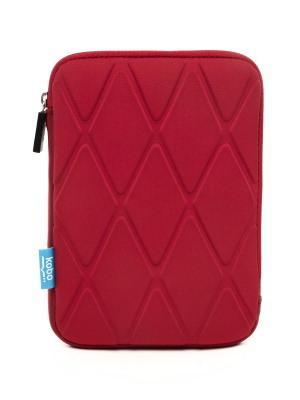 $27.99
AUD
Category: Accessories
Designed with the signature Kobo quilt, the durable Neoprene Case offers maximum protection for your eReader. Go anywhere, traverse any terrain, and your Kobo eReader stays protected and scratch free. Kobo Neoprene Case is perfect for the reader who reads everywhere.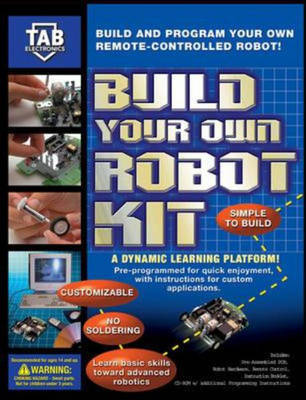 $49.95
AUD
Category: Accessories
This kit provides a simple-to-build, pre-programmed robot. Aimed at ages 14 and up, the set includes a pre-assembled PCB, robot hardware, remote control, instruction booklet and CD-ROM with additional programming instructions.