$22.99
AUD
Category: Australiana
Dark Emu argues for a reconsideration of the 'hunter-gatherer' tag for pre-colonial Aboriginal Australians and attempts to rebut the colonial myths that have worked to justify dispossession. Accomplished author Bruce Pascoe provides compelling evidence from the diaries of early explorers that suggests that systems of food production and land management have been blatantly understated in modern retellings of early Aboriginal history, and that a new look at Australia's past is required. ...Show more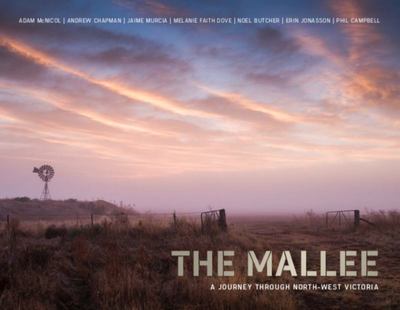 The Mallee: A Journey Through North-West Victoria (HB)
by Adam McNicol (Text by, Photographer); Erin Jonasson (Photographer); Phil Campbell (Designed by, Photographer); Andrew Chapman (Photographer); Noel Butcher (Photographer); Melanie Dove (Photographer); Heather Ewart (Foreword by); Jaime Murcia (Photographer)
$59.99
AUD
Category: Australiana
Between 1880 and 1930, a series of schemes brought thousands of settlers to Victoria's Mallee region. At the same time, a number of railway lines were constructed through the area, with towns constructed approximately every 10 miles. Now, almost a century after the settlement schemes ended and the depop ulation of the Mallee began, a team of Australia's best rural documentary photographers, along with writer Adam McNicol, who grew up in the Mallee town of Manangatang, retrace the railway lines to see what remains. The result is a stunning photo book, containing over 150 full colour images. 'The Mallee: A journey through north-west Victoria' is a portrait and celebration of the small communities that dot north- west Victoria and the people who call them home. The book, which has a foreword by 'Backroads' presenter Heather Ewart, captures life in the small towns of the Mallee and on the farms that surround them. One particular focus is the growing interest in the area from tourists, who in recent years have flocked to the Silo Art Trail and Lake Tyrrell, breathing new life into a region becoming famous for its brilliant sunsets and hospitable locals. ...Show more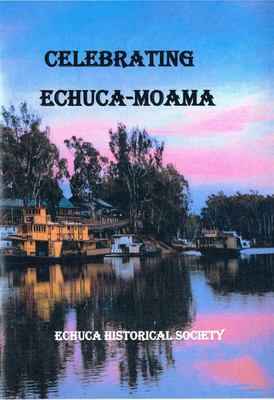 $22.00
AUD
Category: Australiana
A photographical record of local scenes, of boats, buildings and locations in Echuca and Moama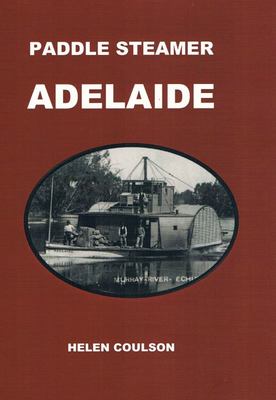 $10.00
AUD
Category: Australiana
The story of PS Adelaide upon the 150th anniversaryof her launching at Echuca
Back Roads
by Heather Ewart; Karen Michelmore (As told to)
$34.99
AUD
Category: Australiana
A road trip around Australia, discovering towns and communities outside the mainstream - and the colourful inhabitants whose grit and humour will uplift and inspire you. Discover the resilient and inspiring people who live outside big Australian cities - and indeed off the beaten track altogether. Defi ned by their strength and humility, these are characters whose grit and good humour will uplift and inspire. Based on the successful series hosted by Heather Ewart, Back Roads dives deeper to learn more about these wonderful communities and deliver fresh and compelling stories. 'They're proud communities like my hometown, full of surprises, fight and spirit', says Heather. Take, for example, Joan Sinclair, 83, horse & cattlewoman and outback legend, who featured in the first episode of series 3. The video of this feisty woman went viral on Facebook and has clocked up 1.3 million views. The show featured a wealth of characters and places, and the book will take you further into their lives. From strong women like Joan Sinclair, Heather Jones of the company Heavy Haulage Girls, and Dianne Reeves, transgender former dairy farmer, shearer and truck driver, to historic places - such as Pine Creek, built on the sweat of Chinese workers, and Maralinga, the only place in the world where you can stand on the site of an atomic bomb test - Back Roads will transport you from your city doorstep and show you what lies beyond in this land of surprise and determination. ...Show more
$49.99
AUD
Category: Australiana
A photographic documentary of the wool industry across Australia and New Zealand, featuring the work of renowned photographer Andrew Chapman.
$34.99
AUD
Category: Australiana
HE STORY BEHIND THE MAN WHO MAPPED THE WORLD The name Captain James Cook is one of the most recognisable in Australian history - an almost mythic figure who is often discussed, celebrated, reviled and debated. But who was the real James Cook? This Yorkshire farm boy would go on to become the foremost ma riner, navigator and cartographer of his era, and to personally map a third of the globe. His great voyages of discovery were incredible feats of seamanship and navigation. Leading a crew of men into uncharted territories, Cook would face the best and worst of humanity as he took himself and his crew to the edge of the known world - and beyond. With his masterful storytelling talent, Peter FitzSimons brings James Cook to life. Focusing on his most iconic expedition, the voyage of the Endeavour, where Cook first set foot on Australian and New Zealand soil, FitzSimons contrasts Cook against another figure who looms large in Australasian history: Joseph Banks, the aristocratic botanist. As they left England, Banks, a rich, famous playboy, was everything that Cook was not. The voyage tested Cook's character and would help define his legacy. Now, 240 years after James Cook's death, FitzSimons reveals what kind of man James was at heart. His strengths, his weaknesses, his passions and pursuits, failures and successes.   ...Show more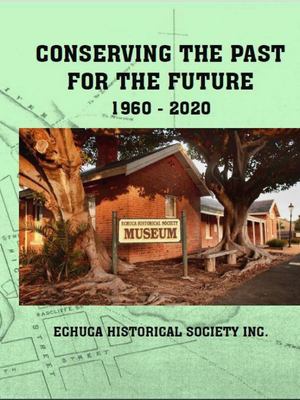 $30.00
AUD
Category: Australiana
This is the story of the founding of the society and the years of work and collecting that makes the Echuca Historical Society of today.Stories of the people involved and the projects undertaken, buildings saved and now heritage listed for our future.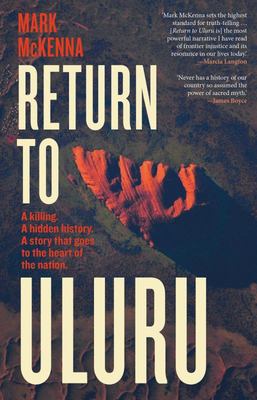 $34.99
AUD
Category: Australiana
A killing. A hidden history. A story that goes to the heart of the nation. When Mark McKenna set out to write a history of the centre of Australia, he had no idea what he would discover. One event in 1934 - the shooting at Uluru of Aboriginal man Yokunnuna by white policeman Bill McKinnon, and subseque nt Commonwealth inquiry - stood out as a mirror of racial politics in the Northern Territory at the time. But then, through speaking with the families of both killer and victim, McKenna unearthed new evidence that transformed the historical record and the meaning of the event for today. As he explains, 'Every thread of the story connected to the present in surprising ways.' In a sequence of powerful revelations, McKenna explores what truth-telling and reconciliation look like in practice. Return to Uluru brings a cold case to life. It speaks directly to the Black Lives Matter movement, but is completely Australian. Recalling Chloe Hooper's The Tall Man, it is superbly written, moving, and full of astonishing, unexpected twists. Ultimately it is a story of recognition and return, which goes to the very heart of the country. At the centre of it all is Uluru, the sacred site where paths fatefully converged. 'Mark McKenna has exposed the wounded heart of Australia. Never has a history of our country so assumed the power of sacred myth. Return to Uluru is a spellbinding story of death and resurrection that is Australian to its core.' --James Boyce 'Mark McKenna sets the highest standard for truth-telling of the kind that Australians so urgently need if they are to live in this country with honour. I feel sure that this book will become an Australian classic, not the first of its kind, but certainly the most powerful narrative I have read of frontier injustice and its resonance in our lives today.' --Marcia Langton ...Show more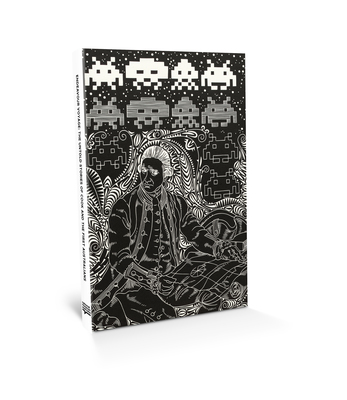 $49.95
AUD
Category: Australiana
The Story of Cook and 1770 marks the first moment of British contact with the east coast of the continent we now know as Australia. It is one of our nation's origin stories, although remembered very differently by Anglo-Australians and by Indigenous Australians. Endeavour Voyage: The Untold Stories of C ook and the First Australians brings something new to this chapter of our history. It expands our national narrative to encompass the perspectives of Indigenous Australians long absent from the telling of these stories. In making the exhibition and creating this companion book,  the National Museum of Australia worked closely with Indigenous people from communities along the east coast of Australia — people whose ancestors witnessed the events of 1770. This richly illustrated publication provides the back story to the exhibition and offers insights from Megan Davis, Maria Nugent, Angus Trumble, Sarah Engledow and others on both Captain James Cook and the Endeavour voyage, including how our understandings of the events of 1770 have been shaped, in part, by a 250th anniversary year defined by COVID-19. ...Show more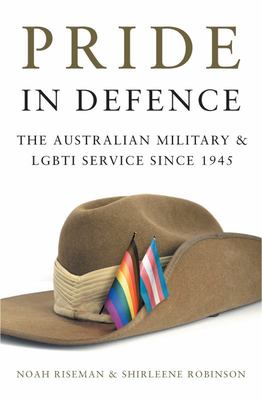 $34.99
AUD
Category: Australiana
Since the Second World War the Australian military has undergone remarkable transformations in the way it has treated lesbian, gay, bisexual, transgender and intersex service members- it has shifted from persecuting, hunting and discharging LGBTI members to embracing them as valued members who enhance t he Force's capabilities. LGBTI people have served in the Australian military since its very beginnings, yet Australian Defence Force histories have been very slow to recognise this. Pride in Defence confronts that silence. It charts the changing policies and practices of the ADF, illuminating the experiences of LGBTI members in what was often a hostile institution. Drawing on over 140 interviews and previously unexamined documents,Pride in Defencefeatures accounts of secret romances, police surveillance and traumatic discharges. At its centre are the courageous LGBTI members who served their country in the face of systemic prejudice. In doing so, they showed the power of diversity and challenged the ADF to make it a far stronger institution. ...Show more
$35.00
AUD
Category: Australiana
Dingo Bold is a thought-provoking exploration of the relationship between people and dingoes. At its heart is Rowena Lennox's encounter with a dingo on the beach on K'gari (Fraser Island), a young male she nicknames Bold. Struck by this experience, and by the intense, often polarised opinions expressed in public conversations about dingo conservation and control, she sets out to understand the complex relationship between humans and dingoes. Weaving together ecological data, interviews with people connected personally and professionally with K'gari's dingoes, and Lennox's expansive reading of literary, historical and scientific accounts, Dingo Bold considers what we know about the history of relations between dingoes and humans, and what preconceptions shape our attitudes today. Do we see dingoes as native wildlife or feral dogs? Wild or domesticated animals? A tourist attraction or a threat?And how do our answers to these questions shape our interactions with them? Dingo Bold is both a moving memoir of love and loss through Lennox's observations of the natural world and an important contribution to wider conversations about conservation and animal welfare. ...Show more